In the summer of 2020 we thought it was time to catch up on some lost time. All summer long we organized intimate outdoor film screenings and collaborated with awesome initiatives, building temporary cinemas at their off-center oases. At these city's playgrounds, we showed the most exciting films we came across.
---
Motel Opgedoekt | at De Nijverheid
For our Motel Opgedoekt at extraordinary playground De Nijverheid we picked two one-of-a-kind characters you won't easily forget.
SATURDAY AUGUST 1 | Willy the 1st
Tragicomedy about the 50-year-old Willy who leaves his family home for the first time after his twin brother dies. Melancholy and deadpan comedy go hand in hand in this film that will get stuck in your head for quite some time. Ideal for suckers for synthesizer music and ugly settings of Northern France.
director: Ludovic Boukherma, Zoran Boukherma, Marielle Gautier, Hugo P. Thomas | country: France | year: 2016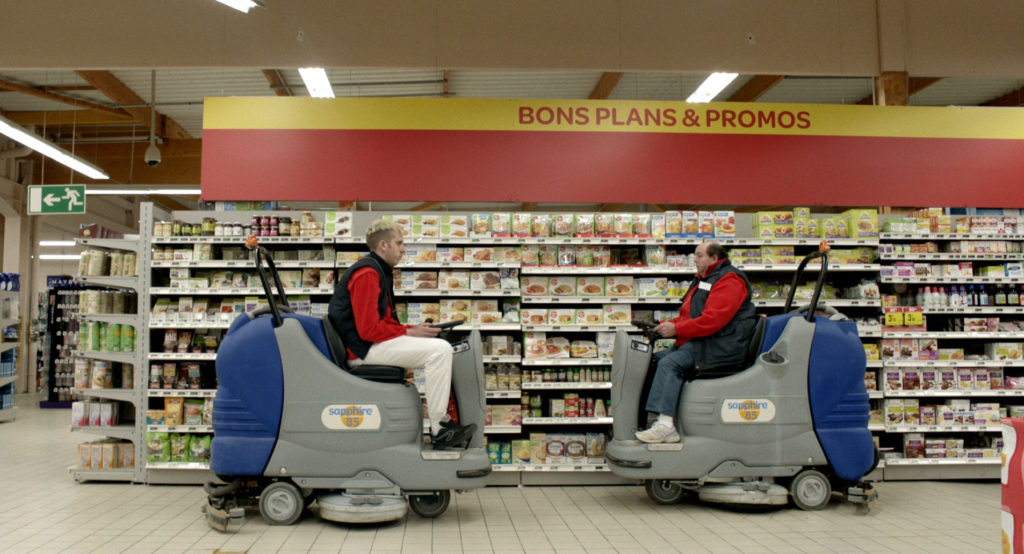 SUNDAY AUGUST 2 | Dick Verdult – It is true but not here
You probably won't know him, but he's big in Japan! (And all over Latin America and Russia). Dutch cult artist Dick Verdult, better known as Dick el Demasiado, is the founder of the 'cumbia experimental'. Get to know him through this cheerful and mosaic-like portrait. A peculiar colorful visual artist and musician who works borderless. Following him around on his tour in Peru, Columbia, and Argentina, this documentary will make you laugh and even leave you inspired.
director: Luuk Bouwman | Country: the Netherlands | year: 2017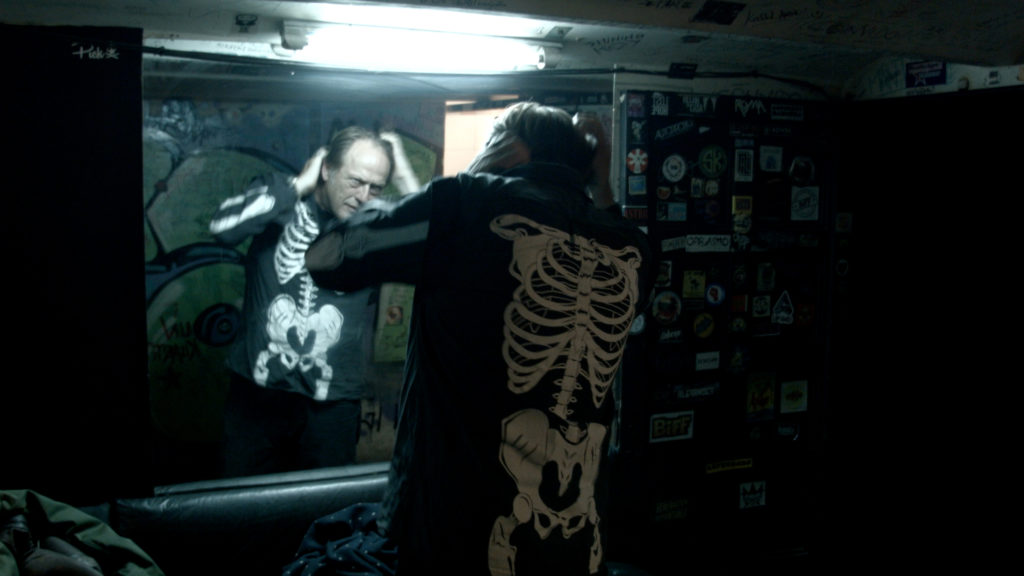 Special program before the screening offered by De Nijverheid: Word smith and storyteller Sara van Gennip writes stories to read, to see or to listen to. Sara delighted us before each screening with a tailor-made performance inspired by the film.
---
Motel Opgedoekt | at Bar Bolsjewiek
Anyone going on holiday? If the pandemic hasn't discouraged you yet to go on a voyage, these two films surely will do! Celebrate your staycation at our Motel at Bar Bolsjewiek with these two nightmares away from home.
SATURDAY AUGUST 8 | Tiempo Compartido
Oh – the unlimited food, the wrist band, the entertainment team… The paradise that is known as the all-inclusive resort can easily turn into quite the opposite. In this dark comedy, we tag along with a family that is ready for a well-deserved break. But things are quickly spiraling out of a hand on all levels. Painful and hilarious.
director: Sebastián Hofmann | country: Mexico, the Netherlands | year: 2018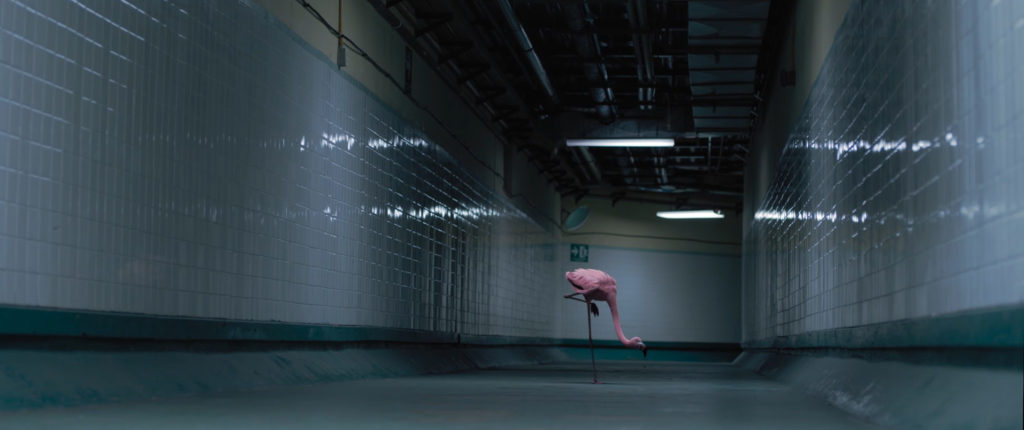 SUNDAY AUGUST 9 | Koko-di Koko-da
Original and intelligent, but no film for happy campers, this one. You will see a lot of tent, though. We follow a couple going on a trip to find their way back to each other. When spending the night at a campsite, they get repeated visits from a trio of cruel creators. This grim tale will make you move uncomfortably in your seat, but manages to bring a message across in the most subtle and fresh way we've seen in a while.
director: Johannes Nyholm | country: Sweden, Denmark | year: 2019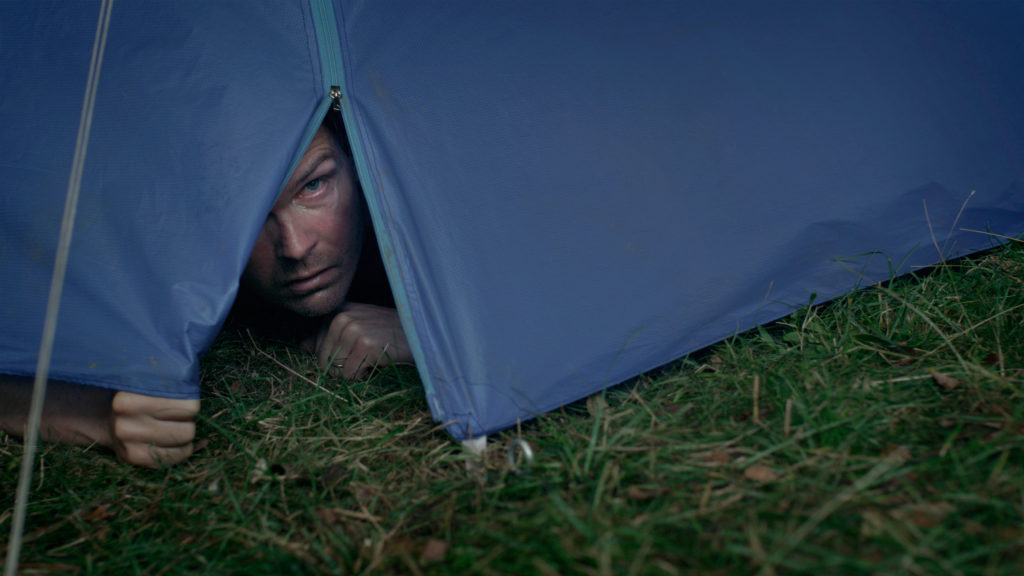 Special program before the screening offered by Bar Bolsjewiek. On Saturday: spoken word by NK Poetry Slam'er Marijn Sterre. On Sunday: live acoustic music by conservatory musicians Charley Harsema and Eva Ykema.
---
Motel Opgedoekt | at WerkspoorKade
What happens in the dark, stays in the dark. During our Motel at WerkspoorKade, we took you on a nocturnal ride.
SATURDAY AUGUST 15 | Dreissig
A pretty collage about loneliness and connectiveness in Berlin. In Dreissig, we spend 24 hours in hip Neukölln with a bunch of 30-somethings, passing homes, streets and clubs. Watching this small timespan of their lives makes you feel part of them, discussing and celebrating and all that friends do together.
director: Simona Kostova | country: Germany | year: 2019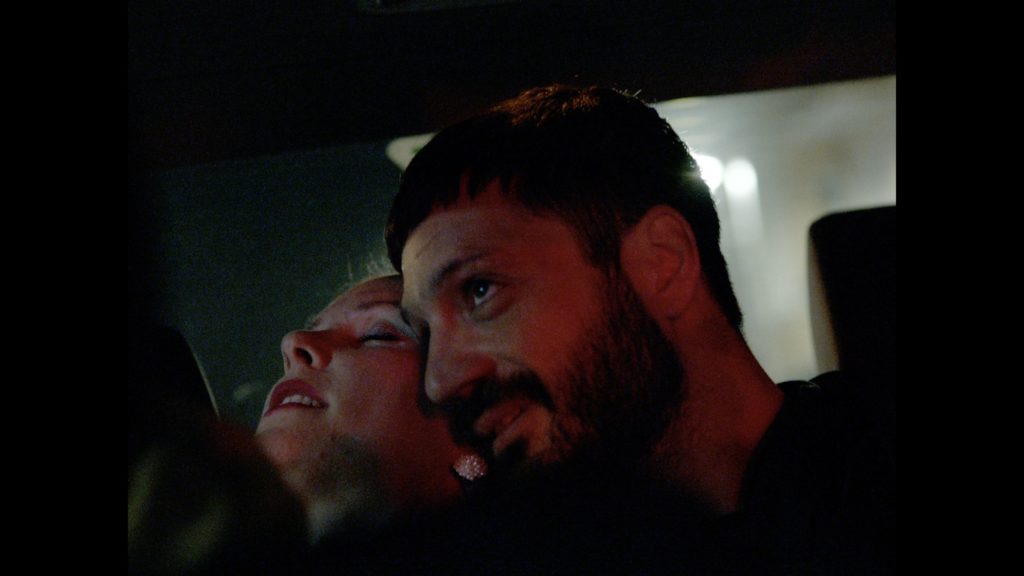 SUNDAY AUGUST 16 | Monument
Internship gone bad, in this one. A bunch of hotel students arrive at a hotel, and from the moment they start their internship things seem a little odd. They knew they would be put to the test, they did not know how hard it would be. As time goes on, mysterious happenings occur in and around the greenlit areas of the hotel. How far should you go to proof yourself?
director: Jagoda Szelc | country: Poland | year: 2018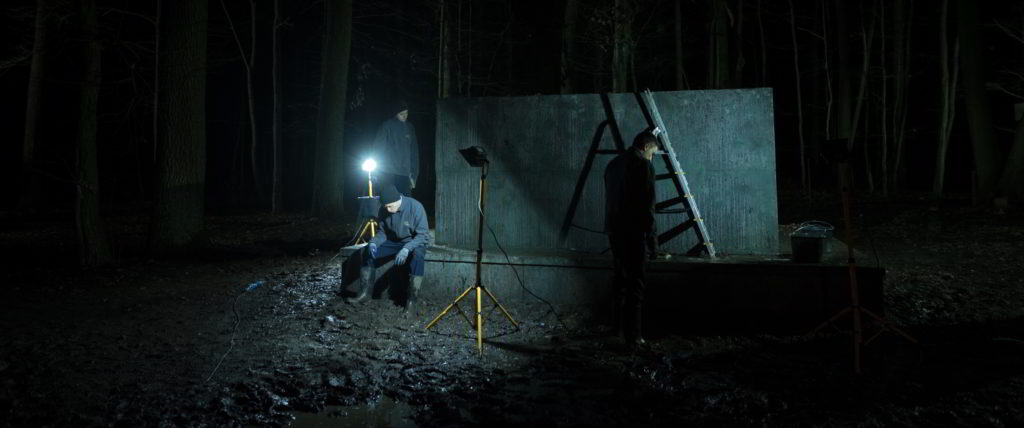 Special program before the screening offered by WerkspoorKade: DJ Ties.
---
Motel Opgedoekt & Chasing Reels | at KANTIEN
For this Motel at KANTIEN, we teamed up with curator Cedric Muyres from Chasing Reels. A genuine 'tap takeover' of our program at this Motel! Together we shared two distinct flicks from the US of A to celebrate the independent film scene.
SATURDAY AUGUST 22 | Thunder Road
Based on the short film with the same title that won no less than thirteen international awards, the film Thunder Road (written, directed and performed by Jim Cummings) makes you cry and laugh at the same time. This touching 'dramedy' impresses from the jaw-dropping 10 minutes opening shot, when police officer Arnaud comes to grips with his mom's death giving a heartfelt eulogy at her funeral. A true gem.
director: Jim Cummings | country: USA | year: 2018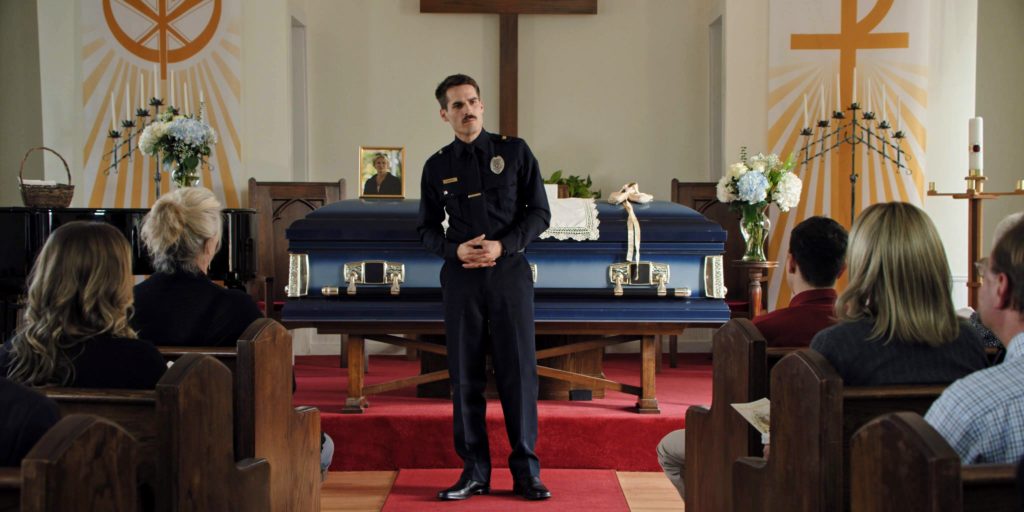 SUNDAY AUGUST 23 | To the Stars
To the Stars is a beautifully shot film set in 1960s Oklahoma. Iris Deerborne's world changes completely when Maggie appears and an unlikely relationship between the two develops. While spending more time with her, Iris discovers more about the tragedy that caused Maggie to move to Wakita. Meanwhile, Iris has her own coming-of-age arc as she discovers more about herself and the secretive nature of people that surround her. A mesmerizing and almost mystical film. This screening is in black and white.
director: Martha Stephens | country: USA | year: 2019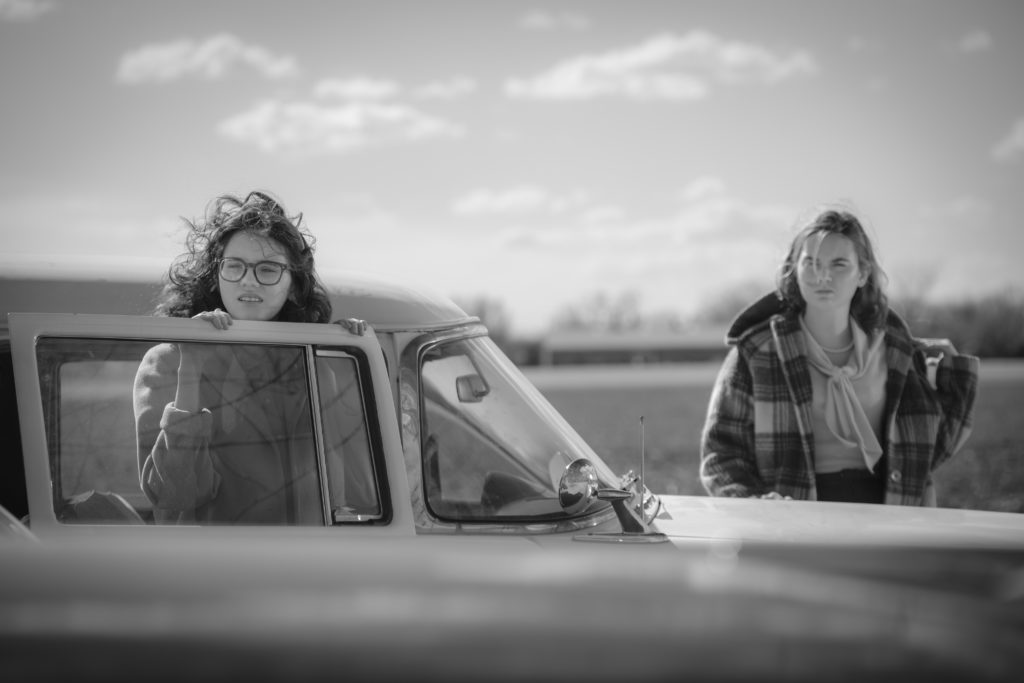 Special program before the screening offered by KANTIEN: wordsmith Zita Smit delighted us before each screening with a tailor-made performance, inspired by the film and the crazy times we currently live in.
---
Motel Opgedoekt | at Vechtclub XL
Feeling adventurous? The program at our Motel at Vechtclub XL stayed secret until the end. Trust your luck and our fearless taste! We screened the same film on both days of the weekend.
SATURDAY SEPTEMBER 5 & SUNDAY SEPTEMBER 6 |Maggie
The discovery of X-ray photographs of sexual intercourse causes trouble at a hospital. The hospital administration is more interested in who might be in the x-rays than who took them. A nurse, YEO Yoon-young, is writing her resignation because she thinks it might be her, but when she arrives at the hospital no one else is there except the deputy. While this hospital commotion is going on, strange sinkholes start to appear in Seoul. Young laborers, including Yoon-young's boyfriend, are mobilized to fill these sudden sinkholes. We all are falling into a hole of misunderstanding.
director: Yi Ok-seop | country: Korea | year: 2019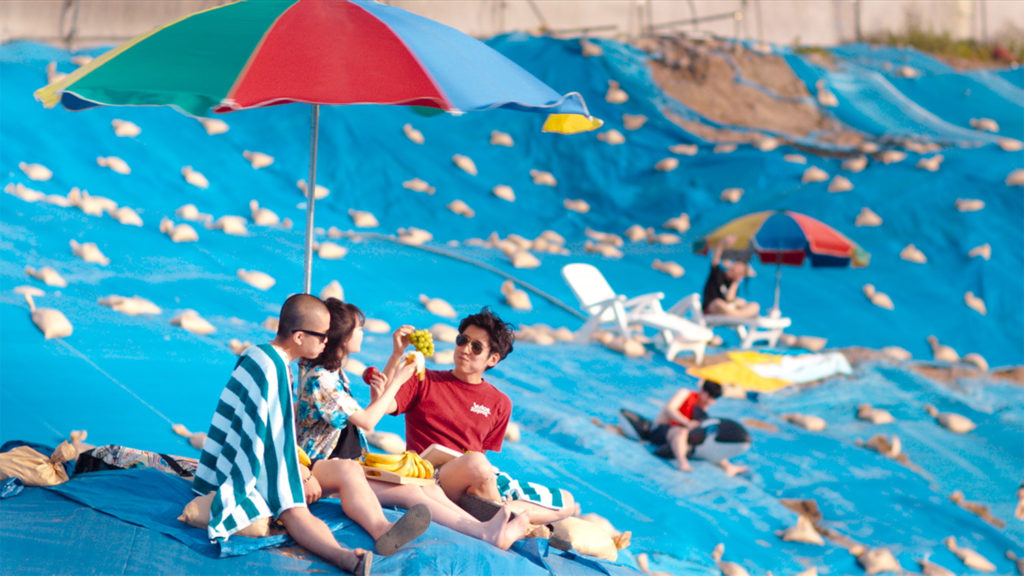 Special program before the screening offered by Vechtclub XL: the band Ootes Pi Lotus gave a live music performance before each screening.
Motel Opgedoekt | open air summer tour
was supported by: