In the summer of 2021 we took you on an escapade! We traveled together to a place, lush and green, at the edge of the city. We built a temporary cinema for two outdoor film screenings at the beautiful green oasis of the Botanische Tuinen Universiteit Utrecht and showed unforgettable films with nature in the leading role. We asked you to try your luck, as we kept the film program a secret!
Friday August 27th | La Idea de un Lago
director: Milagros Mumenthaler | country: Argentina, Switzerland, The Netherlands, Qatar | year: 2016
Childhood memories, sweet and bitter, of a place by the lake where all those family holidays took place. This second film by an award-winning Argentinian director is a poetic and playful memory of a specific place.
Saturday August 28th | Picnic at Hanging Rock
director: Peter Weir | country: Australia | year: 1975
White dresses, a magical rock and a koala. Don't let the genre clichés fool you in this haunting and dreamy period piece. One of the, now famous, director's earlier ones. A classic!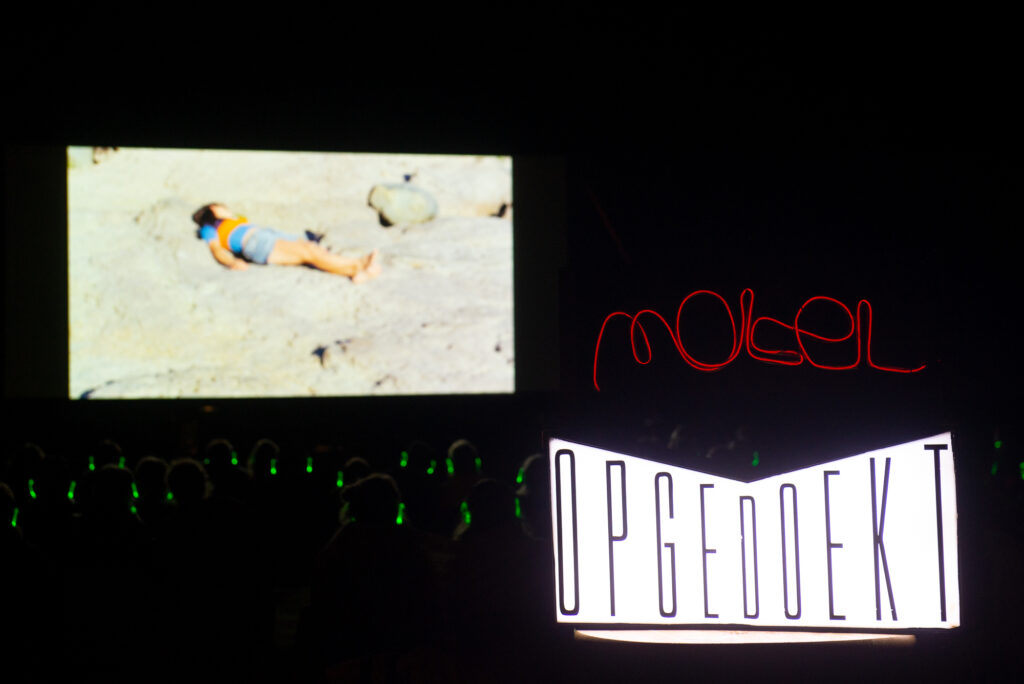 live soundtrack | Thanos Fotiadis
Just before the screening started, we presented you with a new musical piece inspired by the botanic gardens. Composed and performed live by Thanos Fotiadis.
These screenings were part of our summer tour, but due to corona measurements we had to cancel the screenings at Fort aan de Klop (14 + 15 August) and De Moestuin (20 + 21 August).