In the summer of 2022 we built an outdoor cinema at an amazing site on the outskirts of the city of Utrecht. Die hard adventurers could truly relish, as we kept both the location ánd the films a secret – an Opgedoekt classic. Football club Faja Lobi was the unexpected end point of our cinematic treasure hunt. A Motel Opgedoekt, situated at the roof of the IKEA parking garage, where the grass is green and the films were pretty.
Both evenings, the video clip 'Mijn Club' by Sophie Straat kicked off the screening.
Friday August 12th | Diamantino
director: Gabriel Abrantes & Daniel Schmidt | country: Portugal, France & Brazil | year: 2018
An experimental, absurd and fun flic that manages to casually touch upon some contemporary issues while throwing in some fluffy puppies here and there. This Portuguese gem crosses multiple genre borders in an effortless way and was never released in the Netherlands. A freakshake of a film to fall in love with. This film was introduced by eclectic film buff Matti Sillen.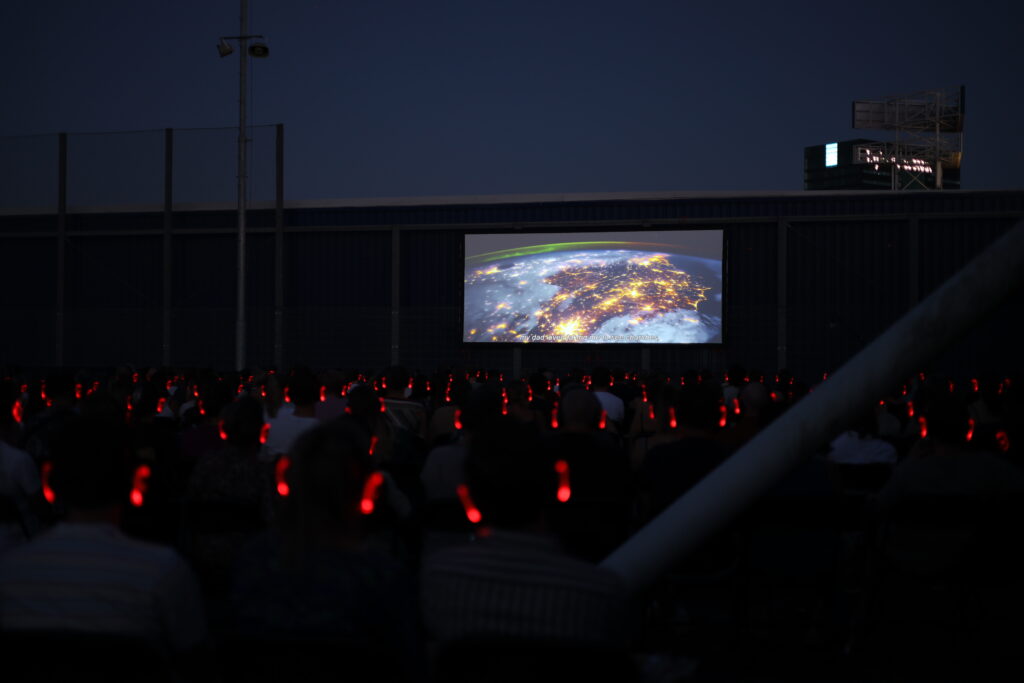 Saturday August 13th | Rudo y Cursi
director: Carlos Cuarón | country: Mexico | year: 2008
Chasing one dream can be hard. But how about chasing two? This lightweight buddy comedy explores both dreams, starring the magic duo from Mexico that stole our hearts in 2001. A film about brotherhood and about dreaming big and appreciating the small, leaving you with a lovely earworm when you go home. This film was introduced by Latin American cinema zealot Jessica de Jaeger.