On August 12 & 13 we'll build an outdoor cinema again! Die hard adventurers can truly relish, as this time we keep both the location ánd the films a secret – an Opgedoekt classic. We'll scatter loads of hints in the weeks leading up to the event. So stay tuned via our socials (insta and fb) and our news letter (subscribe below). Come out to this amazing location and gaze at the stars with us on the outskirts of the city of Utrecht.
Tickets are 12,50 per person. U-pas holders & Cineville'ers get a special knaken-discount. Get yours: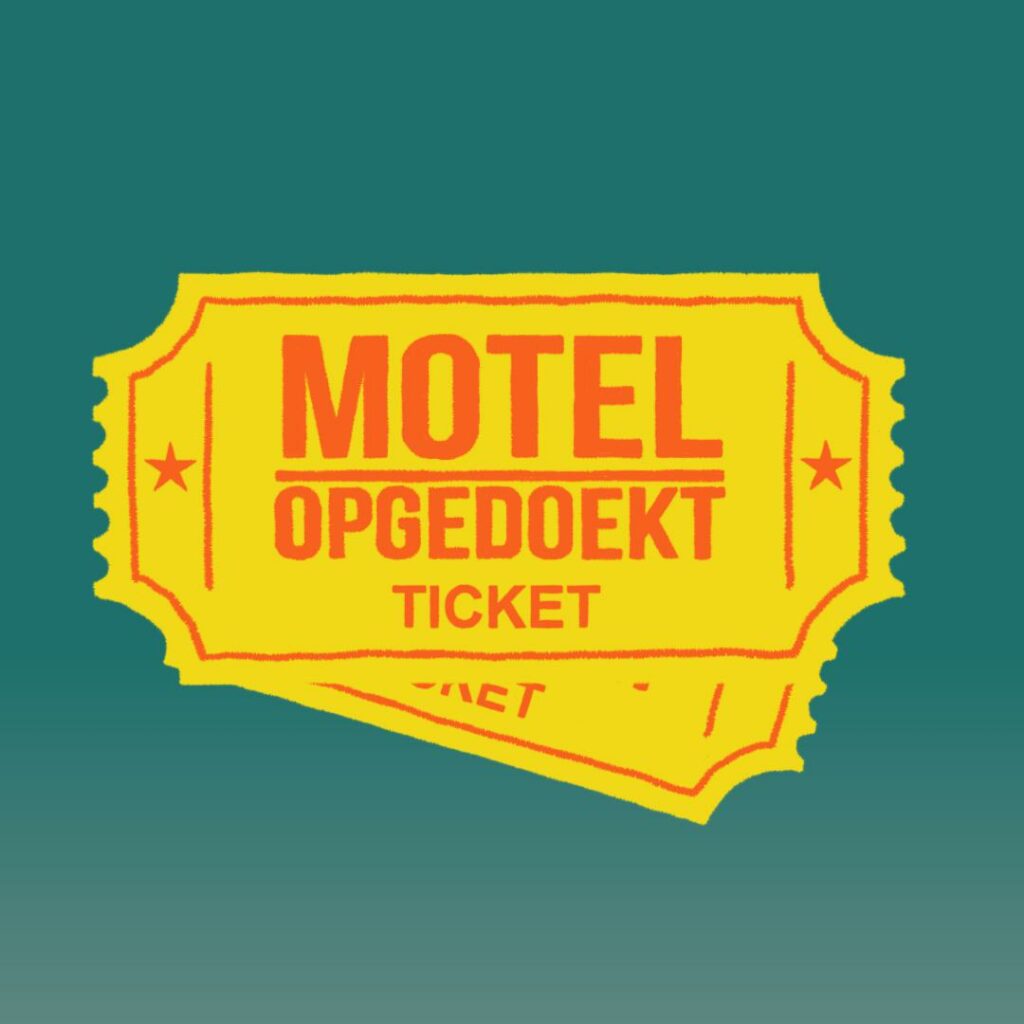 All the practical stuff you need to know:
Screenings on both Friday August 12th [SOLD OUT] and Saturday August 13th.
On both days you are welcome to explore the site from 20:30 on. We expect the film to end around midnight at the latest.
The location remains unknown until the day of the screening. You will be notified where you need to go by email on the day of the screening (around noon). The location is a 15 minute bike-ride from Utrecht city centre.
We screen different films on Friday and Saturday. Just as the location, the films also remain unknown until the minute we press 'play'. Good to know: all films are English-subtitled or English-spoken.
The audio is over headphones. We'll hand out wireless headphones. No need to bring your own chair either, by the way.
A little rain or lower temperatures won't spoil our fun. But if the weather really sucks, we will move the screening to Sunday August 14th. 
In a nostalgic mood, or curious to know what a night at Motel Opgedoekt might be like? Rediscover what we have done before.
---
Roam along with us. Drop your email address below to register for our news letter and be the first to know what happens.